HyEndFed® The Ultimate Wire Antenna since 2006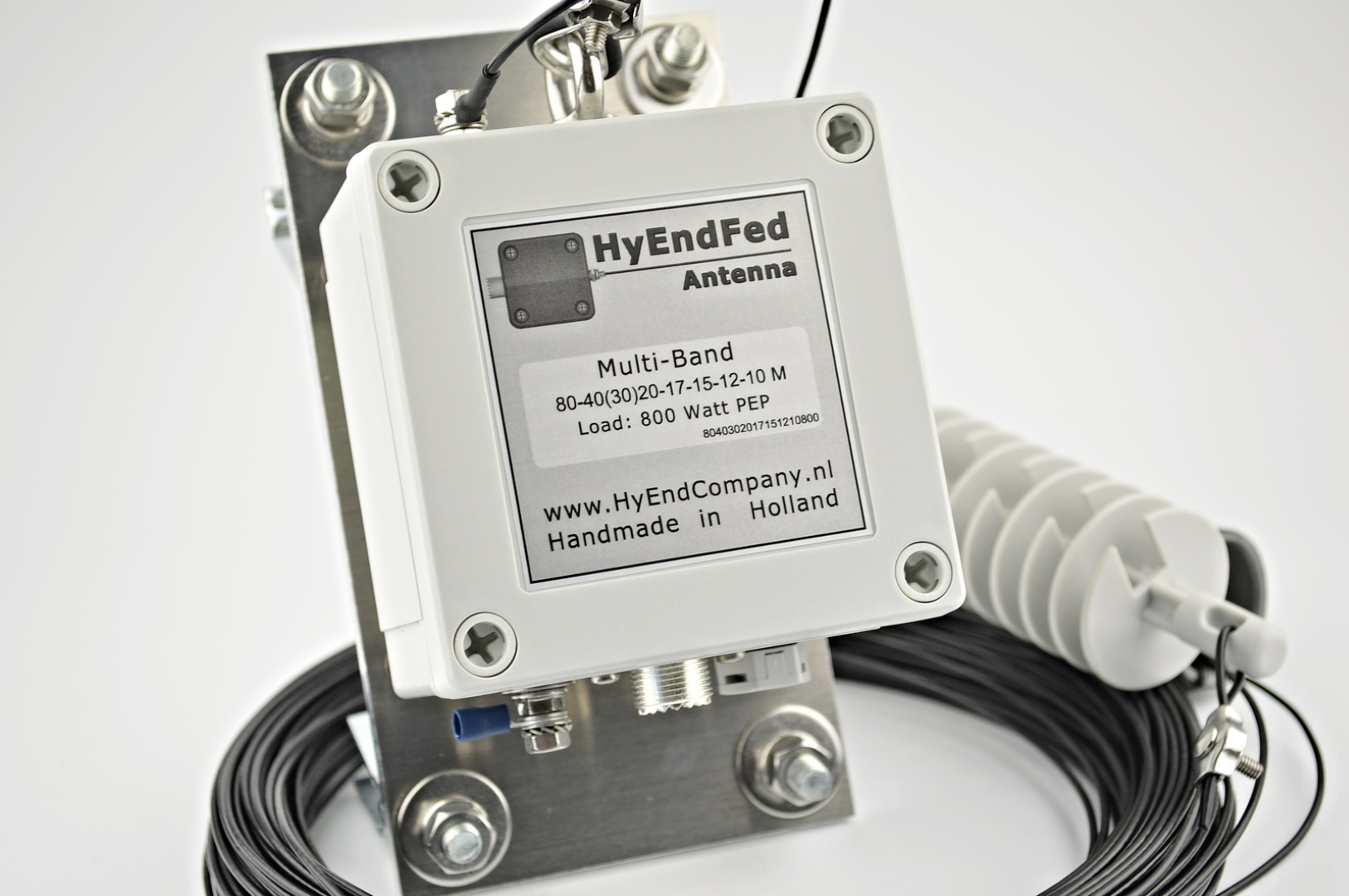 As European legislation requires, our products now carry the CE label.
Demonstrated and documented according to the European directives.
1, General Product Safety directive.
2, Low Voltage directive
3, R&TTE directive.
4, RoHS directive.
5, EMC directive.
6, WEEE directive
---
After having experimented with end-fed antennas for many years, we decided to bring these antennas to a higher level (hi-end), hence the name HyEndFed Antenna. There are many end-fed antennas on the market, but the quality often leaves a lot to be desired, especially when it comes to soldering and choice of materials. Our multi-band antennas are constructed around a polycarbonate enclosure, which is UV and impact resistant. Only Pro Grade silver plated, Teflon dielectric SO-239 connectors are used. All mounting materials are made of stainless steel, and the pull relief is made of high quality polycarbonate. We decided to make the loading coils as light as possible in order to prevent excessive strain on both the enclosure and the antenna wire. All electric connections within the enclosure are realized by using a combination of crimp connections and subsequent soldering. By using this method bad connections are out of the question. All our antennas are 100% waterproof, thanks to the use of flexible sealing materials wherever water and moisture might penetrate the system. Measurements on the antenna are done in open areas at a height of 10 meters (32 feet). The equipment used is an AIM 4170 analyzer. Every antenna is constructed with love and by one and the same person, Ron PA3RK.
No single part of the production is done by third parties. We feel that this is the only way to keep the quality at the highest possible level.